Hello guys.
Finally got my mcd rr v4 today..
It is competition model and i bought it from a guy who has only driven it for a competitions and won one..
And first i did i put electrics on..
This one came with savöx 20kg servos on it and all three of those.
I have had bad memories about power switch so i did it so, that im not use power switch at all.
Only thing is now with these deans connectors.
And best way to secure your receiver is use condom, and not put in to your wiener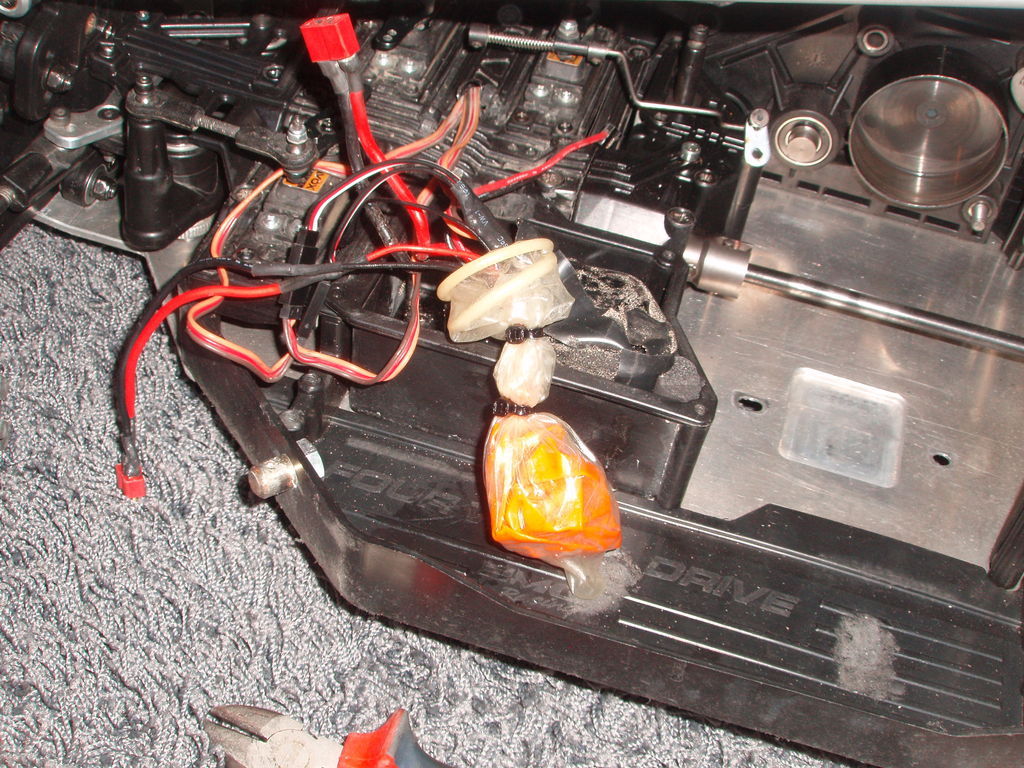 I used neopren to do do radiobox soft enough to do receiver life as good as it can be.
Pipe is samba four power ultimate latest version.
And some one has thinking that will that tr v2 pull start to fit in mcd, and yes that will.
But need to do heat protection for it that it wont melted that prefilter.
It is so freaking close to the header.
And also good news those who has been thinking to get obr/tr clutch housing, it will fit perfectly, no mod needed.
Mather a fact, you would drill a hole to the chassis and put one screw to hold it down as well..
So the engine would hold in three bolts, as it also sits on the gear plate too.
I hope that i can do first drive next week, but it depend on the weather..
Let´s it would would get freeze finally..
Here is also my baja 5t in same picture..
My wife was not so pleased that i did bought second car, but this is my only hobby, since i got fibromyalgia, i am not able to do work out or any other hard exercise anymore..
But kids loved it at first site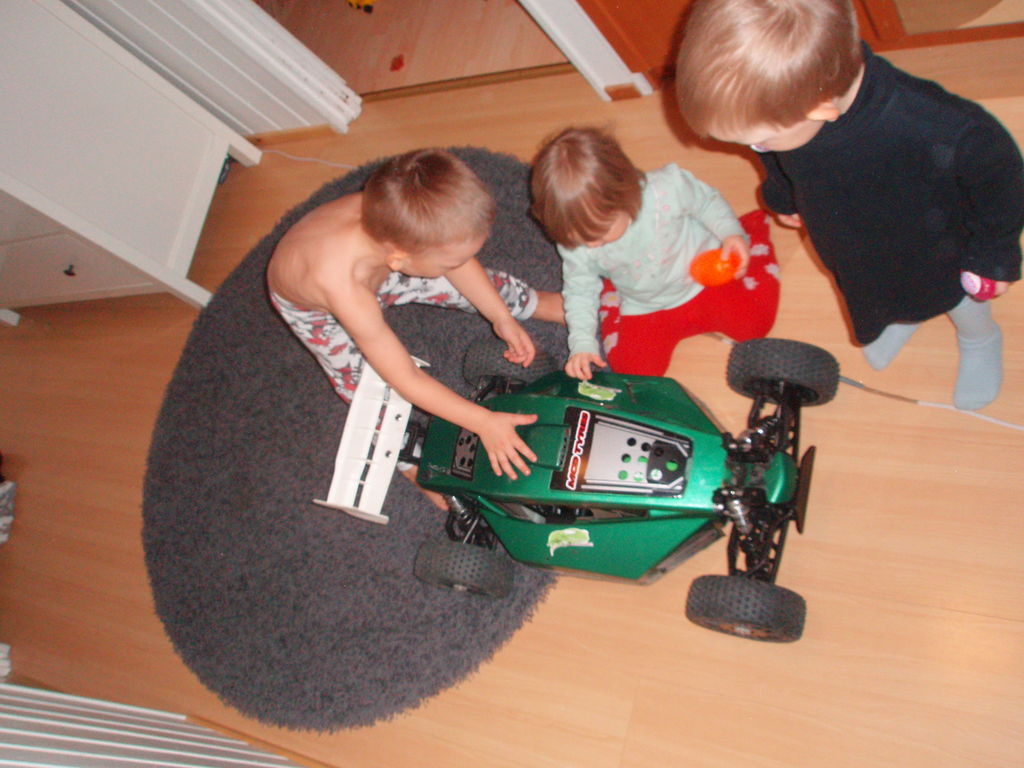 I did do workout about 20-years before i did get come down with disease...
But im still a life and can do something, so i think i am not so bad condition as i could be..
So this is my hobby and i put 100% for it, like i did put on the gym before i got sick..
And good about this is that my kids are also very interested of this hobby too, what is a good thing.
We can do it together, some how i could turn my wife head to this, and i would be so pleased
But then i would be in big danger, she would know exactly how much these things cost